Today's traveler is far from the age-old standard one who would first travel for miles to book tickets and then have no concept what to expect from a travel destination, lodging, possible excursions, and so on. Most of the journey made with such vague plans would also turn out to be a harrowing experience for the traveler. Today, the traveler likes to create informed choices at the same time.
In order to serve this audience the exclusive product of IWS, a leading travel technology firm providing Staff Booking Tools, B2B, B2C travel software and mobile travel start-up apps, travel agents, tour operators, DMCs & Consolidators. Our platform is driven by more than 50 providers across flights, hotels, transfers, sightseeing, insurance & holiday packages providing top travel aggregators worldwide.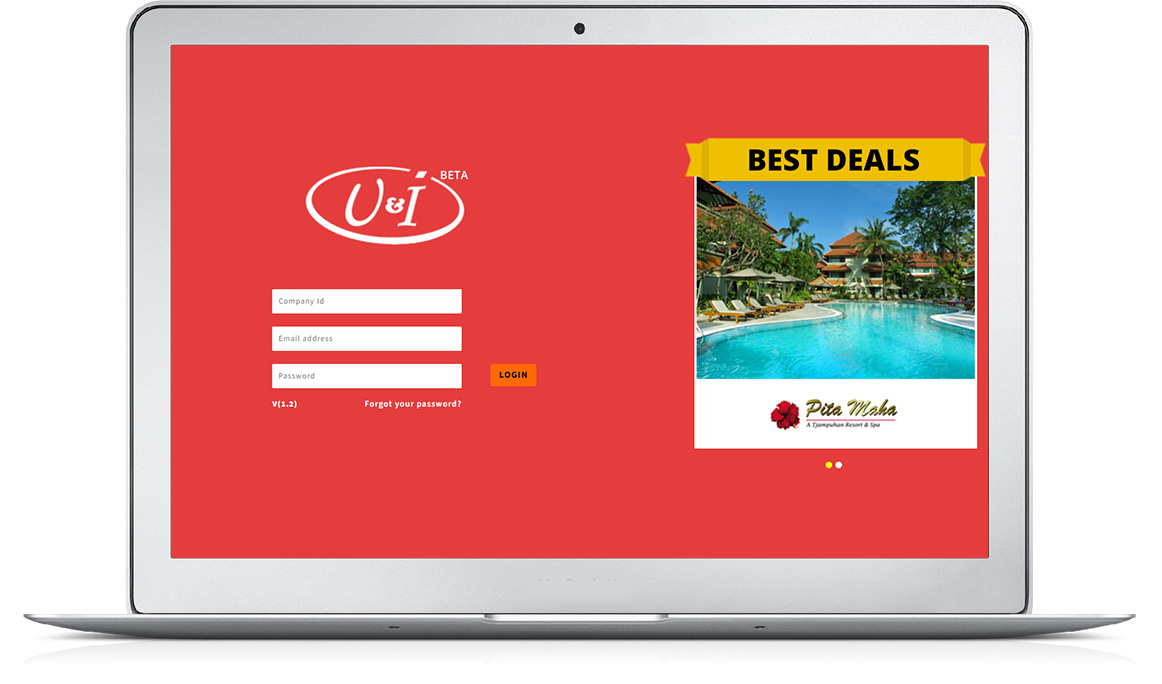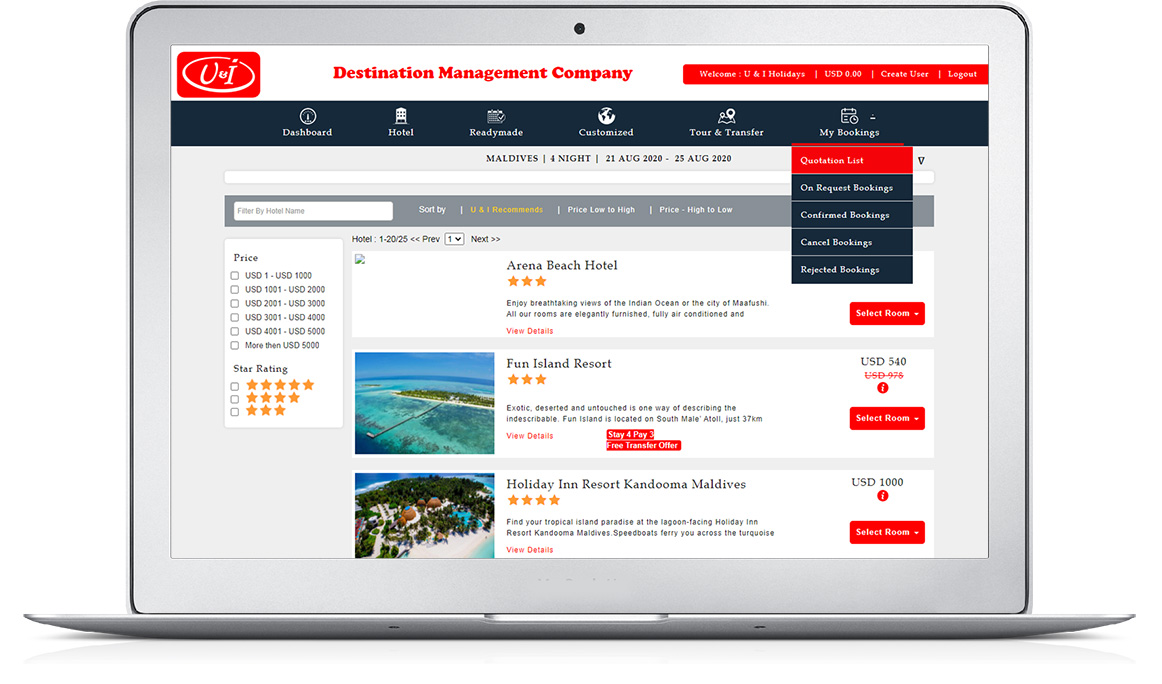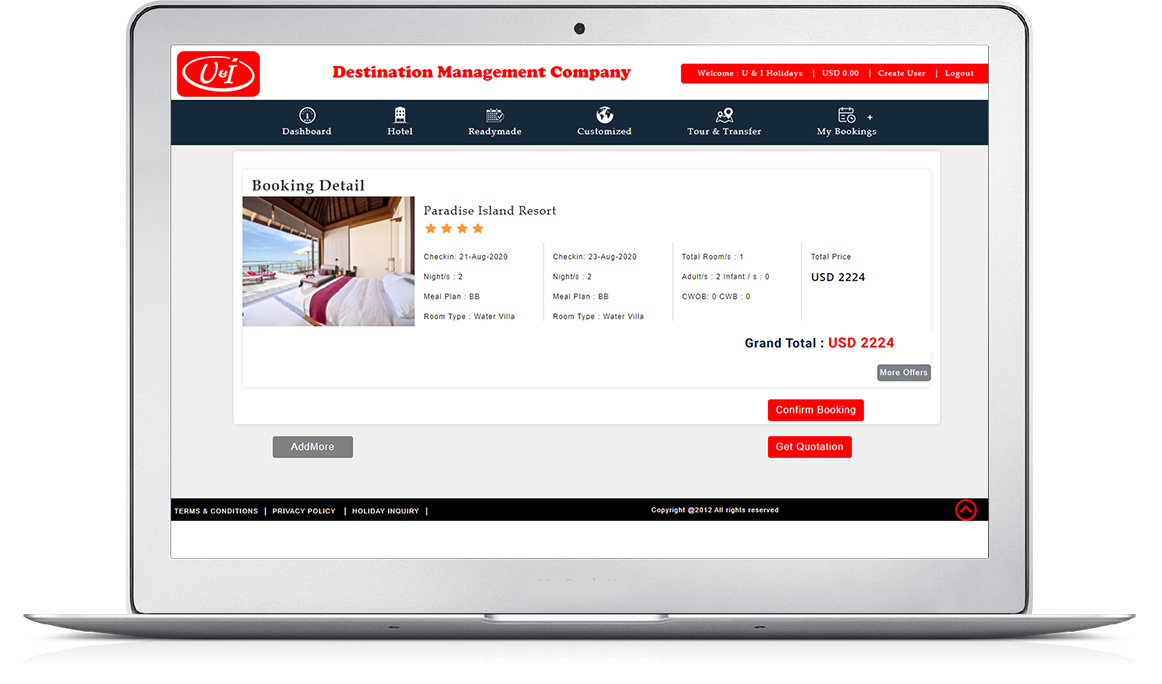 We offer a variety of technology products to empower travel agencies and vendors with the correct alternatives and to provide our clients with the correct instruments to assist them to provide their customers with an improved travel reservation experience. Under one roof, we provide a plethora of travel services to our customers, tour operators, travel vendors, self-employed hotels, and car rental companies. We assist automate companies and streamline employees, corporate, B2B, B2C, and mobile booking specifications.
The system automates and streamlines the business procedures of a travel company providing full control over the management of its tasks through a web browser to create and login sub-agents, modify credit/cash boundaries, activate or deactivate users/agents/suppliers, track bookings/amendments/cancellations, change mark-ups against the provider or agent, check exceptional payments and evaluation of Sales vs. Profit. On the other side, Sub Agents have the flexibility to make internet bookings and cancellations, check the productivity of their employee customers, set up their own booking mark-ups, track sales and view invoices/payments / outstanding.
Key Features

XML integration of distinct verticals such as Flight, Hotel, Transfer, Sightseeing, Travel Insurance, Car, and Lounge Pass.
Ability to generate and handle branches / GSAs with the capacity to hide/show markups and suppliers.
Branch / GSAs may further set up and handle their own organizations.
Apply your own advertisement on the website and vouchers/tickets.
Auditing features like email alerts on markup changes, logs of agent credit history changes.
Manual bookings for Hotels, Flights, Transfers, and Sightseeing.
Reminder- Booking(s) Under Cancellation Deadline.
Controlled and expandable loan management system
Easily manageable user privileges and permissions
Meaningful MIS reports and user-friendly dashboard
Open communication channel across distinct user levels
Online e-Tickets and Vouchers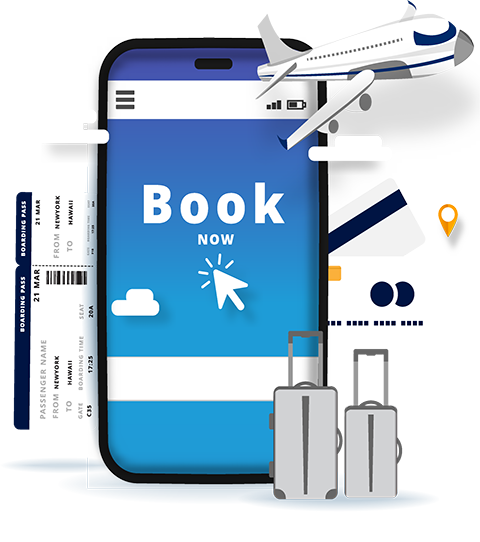 We are a one-stop solution supplier for all the technological requirements of travel agents, consolidators, corporate travel advisors, hoteliers, and tour operators. Our clients profit greatly from expanding their company by using our technology solutions and services that are specific to their increasing needs.
Our solutions are based on a SaaS (Software as a Service) model that saves enormous hardware/software expenses and cater to the particular requirements of a multitude of travel companies involved in flight, hotel, transfer, sightseeing & insurance.
End to end technology solutions for travel companies.
Easy to use quality alternatives to show the class, credibility, quality, and professionalism of travel companies.
Ready to introduce cost-effective SaaS-based travel solutions.
Customer base across the globe.
Own high-end secure web servers that ensure data security and maximum bandwidth.
Availability of a large inventory of hotel and airline suppliers.
Our task is to continue providing our clients with holistic travel alternatives that will simplify their company procedures within the shortest timeframe