The Human Resources Management System (HRMS) of Innovator Web Solution transforms tiring HR duties into a few clicks. You don't need a rocket scientist to monitor HR information! Our HRMS software is so easy that anyone can use it.
All your information is in one location, reporting is a breeze; self-service employees save you time, and now you have time to concentrate on individuals, not on paper.
HR software enables HR employees and executives to better allocate their time and resources to be more efficient and lucrative attempts.
This is precisely what the HRMS solution does to HR in any organization. Let's discuss in detail how the HRMS helps the organization.
AUTOMATION
Typically, HRMS software helps to automate the time and resource-consuming HR operations such as recruitment, payroll processing, performance management, attendance and leave management, etc.
Indeed, HR can concentrate on improving HRM rather than having to handle it physically.
PROVIDING REMOTE ACCESS
Employee services are one of the main tasks of the HR, where support for basic services such as process clarification, documentation, etc. is expected to be provided in the HR.
MOBILITY
The cloud-based HRMS solution offers mobility for HR tasks. Also with the aggressive transformation of the digital globe, HRMS solutions are now also accessible on mobile apps that assist you to monitor your employees ' movements and also make it easier for employees with all the HR features on the GO.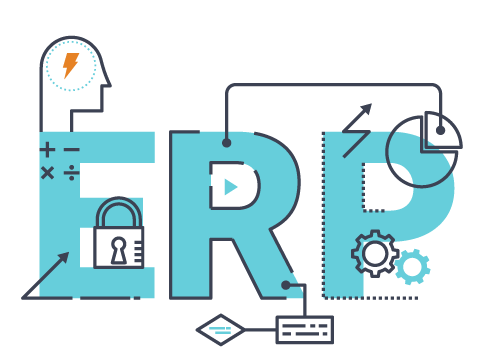 Some Important Aspects Of Our Core HR Facilities Are As Follows
Our HRMS software stores all of your employees' information and uses it efficiently so that your HR department can benefit.
Employee Personal Information
Benefits of Enrollment
Employee Progression Tracking
Income Tax Withholding
Our set of data normally contains information that is personally identifiable such as the following:
Employee Addresses
Social Security Numbers
Birth Dates
National Identification Numbers
In short, these systems contain all the information that needs to be delivered to the employee. Our core HR program makes it easier for management to retrieve reports, study and analyze the organization by making the necessary data available.
You can save a lot of time and energy in this particular way. With the assistance of the data cycle, your hiring process is becoming much more intuitive and quicker.
Proven As A Self-Service Portal For Employees
This is also a key characteristic of the key HR system that we introduce to you at Beehive. This ensures that there is a substantial improvement in the quality of data circulating in your organization.
Our HRMS Software looks after several other areas related to the administrative part of HR
Information Storage
Promotion and Transfer Tracking
Employee Onboarding
Asset Tracking
The data provided by this particular system may be used by a number of related systems, such as
Our core HR can be seen as the basis of all the different modules that we offer at IWS as part of our HRMS.
Our key HR system is extremely scalable, which is why it adds value to any and every organization that is part of it.
HRMS software is a thorough way to improve your existing HR systems and policies. It will improve employee engagement and also assist to build a safe and more sustainable solution that will assist you to operate alongside the top market leaders.
The team here in IWS are fast-working, fun-loving individuals who are enthusiastic about supporting people succeed.
ENTERPRISE RESOURCE PLANNING (ERP)
Enterprise Resource Planning (ERP) software is one of many software platforms that combine customer relationship management, accounting, and HR and supply chain management functions in a single software package.
There are several reasons why ERP Software is to be implemented in any organization. In today's globe of strict competition, to stay up to date on the market, it is necessary to put the item in the correct location at the correct cost and with better quality
IWS ERP Software ensures the best possible control of the company's full assets, with minimal breakdown and gaps in its proactive design and growth strategy.
We designed this system based on the management information required to the fullest extent we have not yet ignored the user.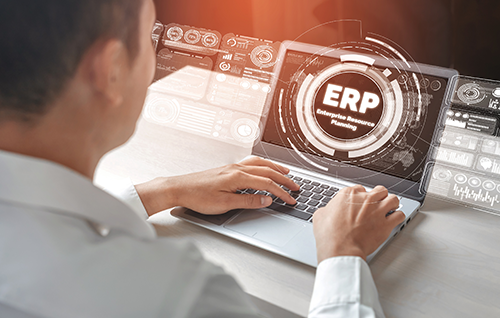 Our ERP Software Solution Improve Efficiency And Control
Our ERP Solution is a true solution to the issues, a proactive system that reminds you in advance of the danger of becoming a loss. Software is also devoted to keeping an eye on all the activities.
Implementation :
The system is modular in design and the time is taken to implement it is at least 70% shorter than any other software.
User-Friendly :
We at IWS think that if the system is to be effective, it must be accepted by the users of the scheme. We can recognize any challenge to the user-friendliness of the scheme.
Return On The Investment :
We think that nothing remains to be explained, and you can be sure that whatever the characteristics described above are true, then the system is bound to demonstrate its value in this front as well. Whatever you spend will be returned to boost efficiency or save cash or quality output, etc. All this is a return on investment in one manner or another.
We provide ERP software solutions for our clients with a belief that they will compete with anyone in the market with the best information.
We are transparent and client-friendly in our approach.