What Is A Chatbot?
In simple terms Chatbot is an artificial intelligence operator that we can have a conversation with in the form of voice or interface. Today's market is growing exponentially; digital market is winning over all traditional practices. To lead the contemporary market, prompt conversations with the consumer is vital in building relationship. Chatbot makes it easier to communicate and is a time saving activity.
Advantages
We are able to state few advantages as follows:
There are several advantages of AI-based Chatbot over standard Chatbot. They're the foremost advanced Chatbot as they are capable of learning by themselves. As a Chatbot supplier, we are able to state few advantages as follows:
24/7 accessibility
Enables Instant client Service
Enhances brand worth
Saves on client Services value and resources
Helps to render a personalized experience
Enable the delivery of cognitive digital experience
Capable of Multiple interactions with a natural interface
Ideally placed to map client desires and provide apt products and services
Capable of Self Evolving (self-learning)
We at INNOVATOR WEB SOLUTION deal with all aspects of Chatbot, our skillful designers and developers will provide you comprehensive approach and services which in turn will help you maintain a healthy relation with the audience. Chatbot allows you to cater quick and effective services to your audience.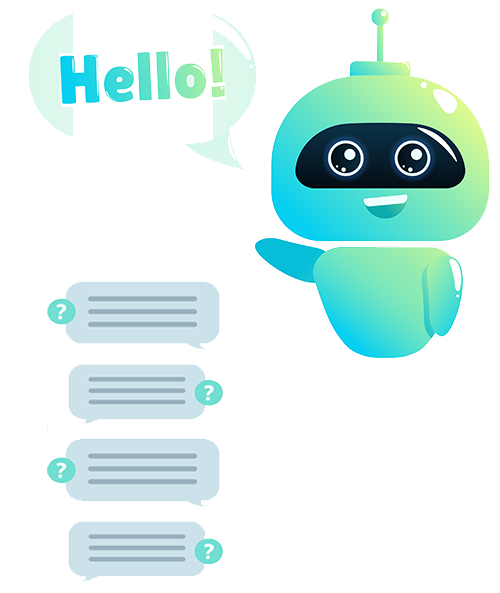 Designing A Chatbot Conversation
The list of bot companies isn't very long. As a Chatbot development company, we provide end-to-end development services, right from conceptualizing, process the objectives to putting together and testing the particular Chatbot based mostly resolution.
Identity Creation :
This involves making a persona of a bot whereas keeping the audience in mind and therefore the things you wish to get done using your bot?
Setting Up Process Language :
This section involves the choice of platforms supported the kind of oral communication, what percentage sentences you wish to have a well-performing intent etc. There are completely different platforms to manage your language process that include wit.ai, API.ai, etc.
Code Platforms :
are here to offer you the proper tools to create your bot development easier. If you wish to attach your bot to external databases or Apis or to make an in depth flow as well as use case-specific problematic, you need to dive into your code.
Integration With Messaging Apps :
this can be a basic step when building your bot; it involves connecting it to your required channels. An increasing range of platforms support bots: messenger, Kik, Slack, Telegram, etc.
Testing With Beta Users :
Testing for the correctness of response, efficiency, latency timing, etc. at intervals the various teams of testers
Host Your Bot :
that's the time after you launch your bot on the worldwide web. This stage additionally involves optimizing the bot for the interval. This issue depends on the hosting supplier and united with specifications etc.
Monitor, it's the stage to examine the general parameters just like the performance of your bot its responses, correct intent distribution, to get bot analytics, course correction, etc.
To interact with the audience seamlessly we recommend you to experience and explore this effective tool.